Google made big changes to its search engine algorithm in 2013. What will those updates mean for search engine optimization in 2014? SEO experts offer their advice for the new year.
Digital marketers in 2013 scrambled to keep up with all the Google changes, which included
Hummingbird
, a major overhaul of the Google search engine.
Are We Moving to a Post-SEO Era All About Content Marketing and Results Tracking?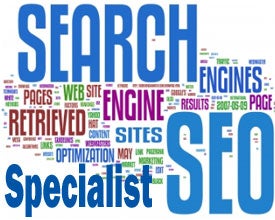 Google wants people to be able to "talk" with the search engine the same way they would talk with anyone else, Laloggia says. Users, meanwhile, want Google to parse sentences and understand their intent. As a result, the focus on individual keywords should fade in lieu of a more keywordtheme approach to content creation. "In other words," he says, "1,000 keyword variations on a theme should be less important, while great content built around the hub of the keyword theme will become more important."
What's Your Best SEO Advice For 2014?
12. Identify your customers' biggest pain points by asking sales and support team members for feedback. "That means those questions aren't being addressed on your site," says SmartBear Software's Barker. "Write your content plan around those pain points and questions."
Identify and reduce or eliminate duplicate pages and content.

Make sure your "in-linking" helps users and search engines find their way around your site.

Identify sources of insight from within and beyond your site to guide the content you create, curate and retain.

Ensure your content is accessible and optimized for mobile searchers, who Kaufman says are already reaching 50 percent of search traffic.